"IL POZZO DELLA FARFALLA" NON-PROFIT ORGANISATION
Our cooperation started in 2009, with jewels donations to support fund-raising theatre events for building water wells and a vocational training centre in some rural areas in Congo
SCHOOL PROJECT IN POTENZA
"IMPORTANT JEWELS HAVE A STORY" This project was launched in 2012 and has already involved at least 3,000 students. Its aim is to help the students with the greatest creative talents choose the most appropriate school career. Participating schools: Unified schools "G. LEOPARDI" and "D. SAVIO" in Potenza
Sketches and drawings come to life and become beautiful jewels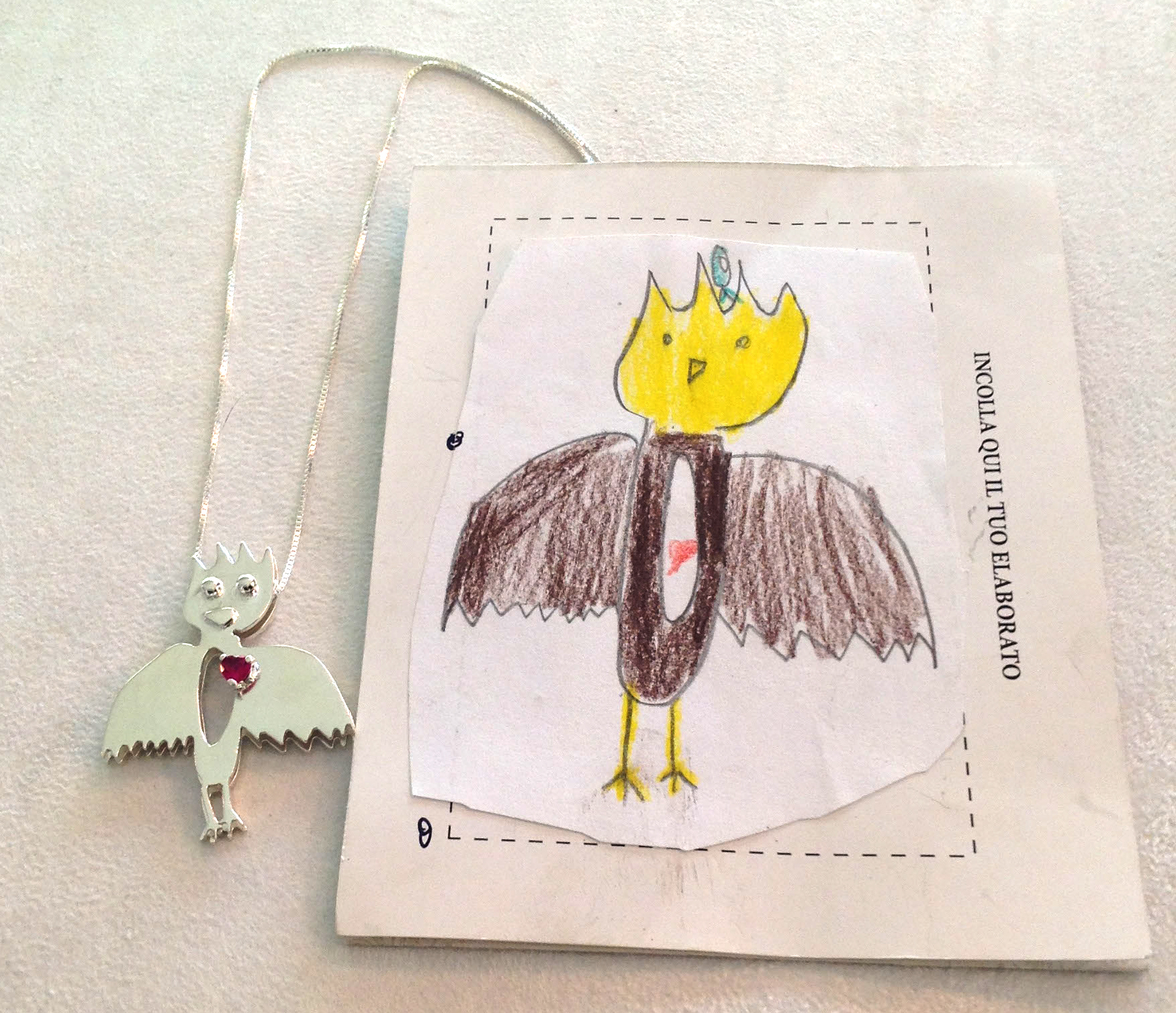 A fun, educational journey to teach children how to design and create a jewel.
Watch the educational video used in our school projects
"PORTATORI D'ORO" AWARD
Since 2011, Manuela Telesca has supported the local association "I PORTATORI DEL SANTO". She has designed and produced the awards granted by the association to local citizens who had stood out for special reasons.